After my alarm on my iPhone 6s didn't go off a second time around, I decided to look into it.

As it turns out, there may be a bug in the way the Clock app handles having the alarm turned off after it goes off. When you hit the "Stop" button when the alarm rings, you're presented - for some bizarre reason - with the control screen of the alarm clock - at least on my iPhone. Here, you can then hit the "On/Off" switch for that alarm time to turn the alarm off. The switch pops back to on immediately, but the alarm is silenced.

I presume this popping back to on happens because the alarm is defined as "every weekday", though I don't know what happens on a Friday...

In any case, the next day the alarm won't sound, even though in the app it is turned on: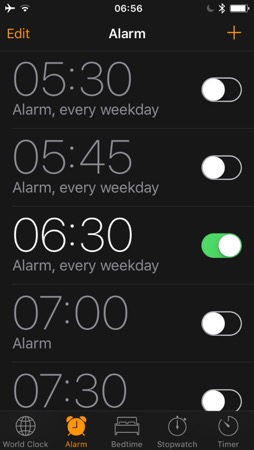 Notice anything about this screenshot? The alarm clock symbol in the title bar is missing! Even though the alarm is on!

Turn the alarm off and back on manually, and voila: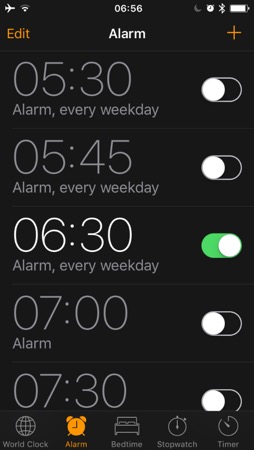 The alarm symbol appears and the alarm is going to ring the next time it should!
Has anyone had this issue? Is there a fix?
I've posted this to apple.com discussions
here
, in case you want to follow up.

After experiencing issues with iOS and MS Exchange first-hand, I was happy to update my iPhone 4 to the current 6.1.2 that is supposed to take care of these compatibility issues.
While I can't yet comment on wether the Exchange compatibility has gotten better with the update, I did notice this today:

I've never seen Edge detected before without having a carrier…
Is this a new bug in the newest iOS release?