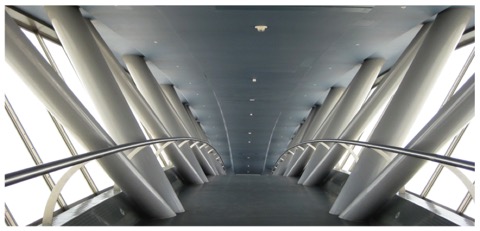 There are only two high-rise building in Riyadh, capital of The Kingdom of Saudi Arabia: The Al-Faisaliya Tower and Kingdom Center. The latter is the absolutely most beautiful building I've ever seen! You can also take an elevator to the top and enjoy an incredible view of Riyadh.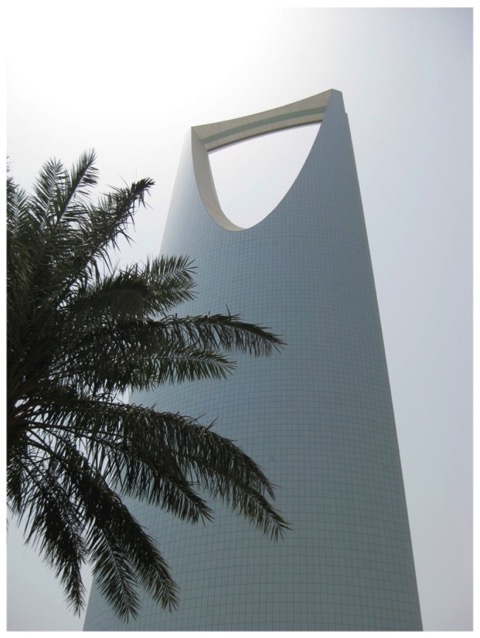 The building is plain awesome. You can't help staring at it when you drive by. If you're walking, your eyes keep getting diverted from whatever else you're looking at to the organic shape set in concrete and glass...
Too poetic for you? If you ever get a chance to visit this building "live", I guarantee it will have the same effect on you.
Some facts: the "Sky Bridge" (that's the "handle bar" at the top) rises 297 meters above ground - it is 64 meters in length. The parabolic opening below it covers an area of 3,400 square meters. 200,000 people visit the Sky Bridge each year. The building looks just as spectacular at night; I'll post a picture of it during my next visit to The Kingdom.