"Free" Internet at Brussels Airport
Ok, I've seen quite a number of airports in my life - and nowadays, most of them do offer free internet access via Wifi. Yes, there will be the obligatory "check here to agree to our terms" bit, but usually, you don't have to register with personal data in order to use Wifi.
Not so at Brussels BRU airport! They expect you to create an account, filled with lots of personal information, in order to get access: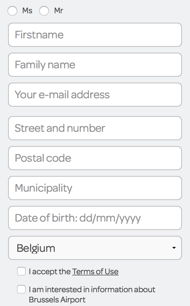 That doesn't show what is above these fields - you also need to give them your mobile number so that they can text you a registration code… and yes, ALL of these fields are requirements.
I put in a bunch of crap, of course, but the system balked at the entered birthdate (in 2003) calling it "not valid"… what, a 13-year-old can't use this service?
Oh, lets have a look at the Terms of Use: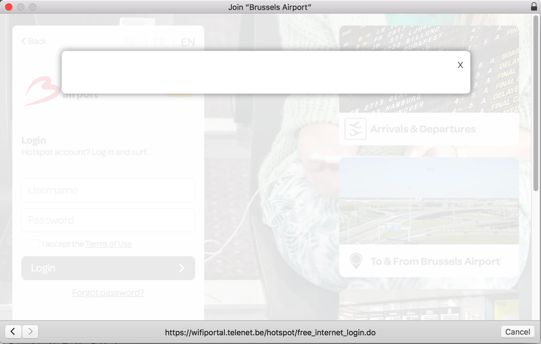 Well that is very comprehensive… mind you, it doesn't matter wether you click on "Terms of Use" during registration or any of the links on the login screen: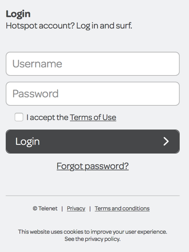 To put the icing on the cake, once I had everything entered and corrected, the system came back with:

So needless to say, I gave up.
This airport rocks! Just like the city does!
And yes, that IS sarcasm…